Filter Content
June 2020 Newsletter
We often hear clichés like we live in uncertain times or that change is the only constant. While many of us have come to accept this, we could never have anticipated the level of change and our leadership experience probably did not prepare us for the dramatic and sudden change that a global pandemic has thrust upon us. The word 'unprecedented' may have become overused by people, nevertheless it does convey the truth facing us all – we live, work and lead in a very different environment to the one we were used to or envisaged at the start of this year. Congratulations to everyone for their leadership through this time. The one thing Covid-19 has highlighted is the critical and pivotal role schools play in our community.
As we approach the school holidays we continue to live with the level of uncertainty as our borders open. I encourage everyone to ensure they get a much needed break and find time to relax and recharge.
From my perspective, a quick mood booster is essential, so partake in some mirth, laughter and general joy! This can build morale, release stress, break tension and create bonding.
The Mayo Clinic https://www.mayoclinic.org/healthy-lifestyle/stress-management/in-depth/stress-relief/art-20044456 tells us that "a good laugh has great short-term effects. When you start to laugh, it doesn't just lighten your load mentally, it actually induces physical changes in your body. Laughter can:
Stimulate many organs.Laughter enhances your intake of oxygen-rich air, stimulates your heart, lungs and muscles, and increases the endorphins that are released by your brain.
Activate and relieve your stress response.A rollicking laugh fires up and then cools down your stress response, and it can increase and then decrease your heart rate and blood pressure. The result? A good, relaxed feeling.
Soothe tension.Laughter can also stimulate circulation and aid muscle relaxation, both of which can help reduce some of the physical symptoms of stress.
We continue to advocate on your behalf and if you feel your questions are not being answered or have specific needs that need to be addressed please let me know so we can elevate them.
We will be calling for nominations for executive positions in early term 3. Please give consideration whether you may like to nominate for one of these.
Please stay well.
Warm regards,
Britany Roestenburg
ph. 0409386744
President Email: ntpa.admin@ntschools.net or ntpa.president@ntschools.net
NTPA held their AGM at the Darwin Sailing Club on the 10th June. Thank you to every one who attended either in person or via zoom.
Congratualtions to our award winners:
Meritorious Award- Gail Smith
Life Membership- Miriam McDonald
Life Membership- Liz Verstappen
NTPA Executive team 2020 updated
The NTPA Executive team are here to support you.
Please reach out if you have any questions, comments or concerns.
We would like to take this opporutnity to thank and acknowledge Helen Chatto who is stepping down as our PaRR Chapter Chair.
Helen, your valuable contribution, balanced and thoughtful reflections and feedback are always appreciated. We will miss you but your contributions in literacy will benefit
many.

We would like to welcome Jackie Roberts who was elected this month as the PaRR Chapter Chair and is the newest members of our Executive. We are excited to have you on the team.
Best wishes to Stephen Pelizzo for his well earned retirement
This month marks Stephen Pelizzo's retirement from his position as Principal at Borroloola School, his most recent position in what has been a long and storied career.
Throughout his working life, Stephen has been a tireless advocate on behalf of his colleagues. This has included his long period of time as the AEU's National Principals' Committee Member for the NT, consistently representing the views of his colleagues at a national level. Perhaps even more important is the time he spends counselling individual principals in their roles; taking the time to listen to his colleagues and offer advise where needed.
Stephen has always been one to stand up for a point of principle, or stand against the erosion of rights in the workplace, wherever direction that erosion might be coming from; his sense of what is right and what is wrong will be missed.
As one of the longest serving educators in the NT, and someone who takes an active interest in the history of education in the Territory, we will also miss Stephen's corporate knowledge, as well as his willingness to communicate that knowledge. Our collective history as an education system is an important one and, with luck, Stephen might be prevailed upon to spend some of his up-coming downtime putting pen to paper so that another part of this history is not lost to those who come after.
Save the date!
It's NTPA election year.
Call for nominations open
20th July 2020.
Details will be emailed to all financial members.
Links to other Professional Learning Opportunities, Publications, and Professional Reading:
2020 Review of the Disability Standards for Education 2005
Throughout 2020, the Department of Education, Skills and Employment (the department) will be reviewing the Disability Standards for Education 2005 (the Standards).
The Minister for Education, in consultation with the Attorney-General, must review the Standards every five years to determine if they are effective in achieving their objects. The 2020 review follows the 2010 review and 2015 review.
As a first stage of consultation for the Review, the department is meeting one-on-one with national peak disability bodies to help us design the Review. We are asking their views on how to achieve a safe, meaningful and accessible public consultation process once COVID-19 restrictions begin to lift. We are also asking for views on what areas we should focus on in the Review.
More information about how you can participate in the Review will be made available in the coming months.
To be kept up to date on the 2020 Review of the Disability Standards for Education 2005 follow this link and subscribe for email updates.
Staff Wellbeing Toolkit: Limited Registrations Now Available
NESLI's Staff Wellbeing Toolkit has proven to be an affordable and adaptable intervention to increase levels of wellbeing and social capital in schools. Developed in response to the excessive uncertainty, burnout and duress faced by Australian educators, the toolkit is more critical than ever during the COVID-19 pandemic.
Limited enrolments and expressions of interest are being accepted now. The five-module course is currently being offered for the accessible rate of just $95 plus GST per staff member, and is available for either face-to-face or online delivery.
Course modules include Know Thyself: Addressing and Overcoming Challenges, Building and Developing Resilience, and Career and Professional Wellbeing.
Expressions of Interest
Find out more and register your interest by completing the Expression of Interest form here whilst registrations are being accepted:
Schools Plus grant applications open 20 July
Schools seeking funding for projects that improve learning outcomes can now apply to Schools Plus 2020 open round.
Funding from $20,000 to $250,000 is available for individual and cluster schools. Submit a simple Expression of Interest (EOI) before 7 Sept to be matched with a donor.
Schools Plus is a national organisation that provides funding to schools in disadvantaged communities. Since 2015, Schools Plus has funded over 700 projects, benefiting more than 230,000 students and 12,500 teachers.
Schools eligible for support through Schools Plus have a value below 1000 on the Index of Community Socio-Educational Advantage (ICSEA).
Fly me up to where you are
A 2020- 2021 Community project
Darwin Festival invites Territory schools to be part of an exciting creative project in 2020.
Fly Me Up To Where You Are is a hands-on conceptual art project from New Zealand artist Tiffany Singh that seeks to inspire and empower young people. Primary, middle and high school aged children from all over Darwin are invited to create one of 5,000 unique dream flags. Inspired by Tibetan prayer flags, each dream flag contains an image or message expressing the students' thoughts, hopes and dreams for the future. These flags will be created in schools during the 2020 Festival and will then be hung together and displayed in a stunning large-scale community art installation as part of the 2021 Darwin Festival.
Fly Me Up To Where You Are is a celebration of young people in the Northern Territory. It offers a chance to really value our younger generations and teach them to identify their hopes and dreams. Giving students the encouragement to fulfill their wildest imaginations is critical for us to grow and develop as a nation.
If your school would like to be involved please contact Kat Anastasiou-Bell
Download the Education Resource:Fly me up to Where You Are Educational Resource
Fly Me Up To Where You Are
proudly supported by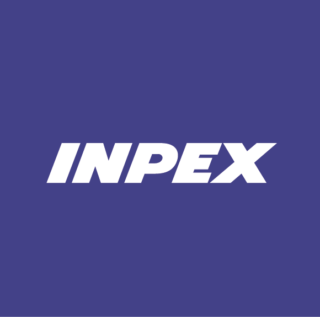 ATO launches new primary school teaching resource
Primary school teachers who are looking for high quality online resources for in-class or at- home learning might like to look at a new package released by the Australian Taxation Office (ATO) this month.
The Paying it forward resource has been co-designed with primary school teachers, is aligned with the Australian and state curriculums, and includes 120 fun and engaging standalone activities for K-6 students in digital and printable formats.
It is designed to help students establish a strong foundation in financial skills and increase their understanding of the role tax and superannuation plays in our society in ways that are relevant to younger students.
For more information on the Paying It Forward resource go to
Day for Daniel 2020 – Register today!
On Friday 30 October join the Daniel Morcombe Foundation for the national day of action for child safety education 'Day for Daniel'. The day aims to empower Australian kids to 'Recognise, React, Report' if they ever feel unsafe. Every year, schools and early learning centres around Australia 'Wear Red, Educate and Donate' to remember Daniel Morcombe and educate children about their safety.
With a suite of over 20 Keeping Kids Safe Resources including activities and fact sheets, educators and parents are encouraged to teach their children about their personal safety in physical and online environments. Plus, everything is free and easily accessible online! Over 3,500 schools are currently registered to participate in Day for Daniel, so get your school involved!
To register or find out more visit www.DanielMorcombe.com.au
Please email them to ntpa.admin@ntschools.net